Quality healthcare,
available everywhere.
The highest quality medical care
accessible at any time, anywhere.
Read more
Leading the world
of Innovative Medical
Accommodations.
We provide the best medical
treatments that are accessible for everyone.
Specialized treatment
MRI
CT
Cath-Lab
PET/CT
Preventive treatment
Digital Mammography
TBC
Diabetes
Lung screening
Innovative treatment
Covid 19
Emergency ICU units
CSA solutions
We believe that human
health is the greatest
good in our existence. 
That's why it is our mission
to ensure quality healthcare for all.
Lamboo Medical is a leading global provider of high-quality Mobile, Hybrid, and Relocatable Medical Accommodations. The family-owned company was founded in 1957 by Joost Lamboo. In 2019 the 3rd generation of Joost Lamboo had become the Director of Lamboo Medical. Our headquarters are located in Zoetermeer, The Netherlands.
We uphold a strong international focus, with offices and assembly facilities in The Netherlands, the United Kingdom, and the United States. Within Europe, Lamboo Medical has a strong presence in the United Kingdom. For many years our mobile concept of trailers and relocatable units has been highly appreciated within the NHS and its service partners. With an installed base of more than 350+ units, we are the number 1 mobile partner for the NHS.
We believe that human health is the greatest good in our existence. That's why it is our mission to ensure the highest quality medical care and make it accessible at any time, anywhere. We demonstrate this by delivering self-sustaining mobile and relocatable health care centres to nearby hospitals and remote rural areas worldwide. Our clients use our mobile solutions to provide treatments and make diagnostics available closer to home and within the (government-mandated) waiting time limits.
The design and unique building technique of our Lamboo Medical Sandwich Panels make our units durable in any environment, such as extreme locations like the Arctic Circle or a desert.
We guarantee an environment that enables the highest image quality of the diagnostic imaging equipment, similar to the rate when carried out at the radiology department in a self-standing hospital. The Lamboo standard is of high quality and is highly respected in the market by our customers and OEM's such as Canon, GE, Hologic, Philips, Siemens, Steelco, and United Imaging. For that reason, Lamboo has been officially certified for CT, CT, PET/CT, Cath-Lab, and Digital mammography by all major OEM partners to install their medical systems into the Lamboo units.
Bringing healthcare
to the people since 1957.
More than 30 years of experience in the mobile medical industry.
1957

Joost Lamboo, the son and grandson of vehicle body sheet metal workers, started his coachwork factory in 1957.

1985

Lamboo Medical manufactured their first Mobile Mammography trailer for the Dutch government.

2003

Certification by OEM's and start production Mobile Medical Accommodations.

2004

Innovation design of the new glue machine to improve the quality of panel production.
Our principles drive
everything we do.
We believe that we're on this earth to provide quality healthcare
worldwide. This is how we live up to it.

Maintain quality
By controlling procedures and processes, we maintain high-quality standards. 

Because we want to create an environment of prosperity, security, and stability.
Customer-oriented
By working with a user-centric approach, we service high-end tailored healthcare experiences that fully fit the needs of our customers. 

Because this benefits quality patient care.
Think possible
By focusing on mobility, flexibility, and customization, we create Innovative Medical Accommodations that meet any situation.

Because we want to provide sustainable healthcare solutions for all, worldwide.
Work efficient
By setting limits to our flexibility, we increase efficiency and reduce the cost of ownership. 

Because of the lower production cost, healthcare is more accessible for all.
Level expertise
By leveling up our technical competencies, we demonstrate leadership and show our heritage of more than 60 years of professionalism.

Because collaboration and inspiration will thrive through quality and innovation.
Specialists in mobile
medical solutions.
Meet the people that ensure that
quality healthcare is available globally.
Contact us
Joost Lamboo Sr.
Director
Wilfred van der klauw
Global Sales Manager
John van Vliet
Sales Engineer
Menno Looijenga
Head of Production
Niels de Ruiter
Production Manager
Diresh Mokhamsing
Financial controller
Rudolf Korteland
Purchasing Manager
Jan Kleiweg
Purchasing Manager
Kim Blom
Purchasing Officer
Stephan van der Horst
Head of Engineering
Marco Klein
Electrical Engineer
Henk van Eendenburg
Senior Mechanical Engineer
Gijsbert Nijkamp
Mechanical Engineer
Dennis Hurkmans
Mechanical Engineer
Dirkjan Hordijk
Mechanical Engineer
Hannah Taylor
Managing Director
Vacancy
Operations Director
Joanne Rizzo
Finance Director
Preston Taylor
Service Director
Mireille Lamboo
Head of Service EU & NL
Daan de Bruin
Head of Service UK
Mick Smithson
Duty Manager UK
Andrew Thomson
Service Manager UK
Andrea Keegan
Office Manager
Embracing a clean future
as a fully green
production company.

Contributions to a better environment.
CO2 Neutral 2030
Programme.
Step by step towards a sustainable future.
Lamboo Medical has the ambition to become CO2 neutral by 2030. Therefore, we have designed a sustainability programme with small and big steps such as a new green production facility in 2022 for Europe and the US. The environment is a high priority, monitored by the executive board monthly to reach set targets.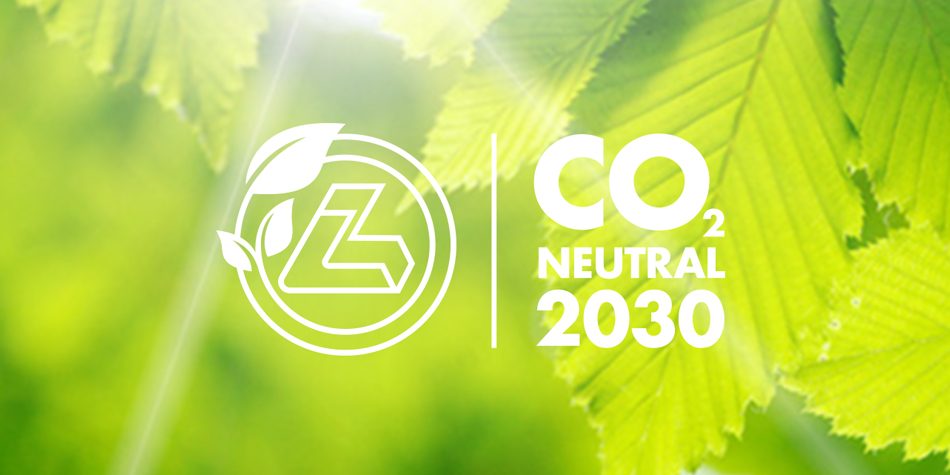 Construction weight reduction
35% lighter construction with Lamboo Medical Panel technology on GE relocatable solutions result in less fuel for transport. There will be less wear and tear on tires, less cost, material needed for foundations, and less heavy cranes with smaller engines required at the hospital site that allow for additional flexibility to move to smaller hospitals.
Recycling used materials
Fewer materials mean fewer resources needed from the environment.
Energy usage reduction
Lamboo Medical uses aircraft technology where the highest insulation is used in our Panel technology, which requests minimum energy to maintain the inside temperatures. Lamboo Medical is certified as SBEM. (Simplified Building Energy Model)
Waste reduction
The entire manufacturing process is regulated to ensure that waste is kept to a minimum. All cut-out materials are repurposed for the same project to reduce waste to a minimum of less than 2%. The waste produced, as a result, is recycled. The paintwork of the outer body is no longer necessary, which has resulted as a considerable advantage for our waste management. The outer skin is now made so that corrosion is impossible, eliminating future spray paint waste for prospective consumers.
Buyback service
Lamboo Medical initiates a buyback service for all newly delivered units. The Lamboo units can be updated to accommodate new Medical equipment after 15 years. The programme 15 + 15 years shows the quality of the build, but more importantly, saves the environment as 80% of CO2 emitted results from building new industrial products globally.
Transitioning into a fully
green production company.
The green light to begin this impactful transition.
Lamboo Medical focuses on engineering and producing its medical accommodations in the most environmentally sound way. The initiative is to be CO2 neutral by 2030 and an active programme has been implemented and reviewed by the board of directors.
There are several aspects within Lamboo Medical that are constantly monitored to achieve our goal in 2030. The selection of materials such as decreased steel and aluminium, supplier criteria, and a newly designed production plant by 2030 are the first steps taken to achieve this goal.
The production process itself is continually assessed and reviewed for the improvement of less waste. The minimum waste that is still produced is then properly recycled.