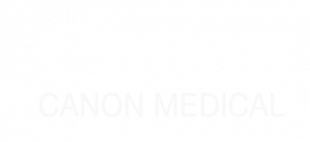 Lamboo Medical have delivered a new Mobile CT Unit with a CANON CT Aquilion Prime
Due to our patented sandwich construction we were able to build the body of the CT unit with extreme high insulation. The Lamboo Medical mobile CT unit is designed to comply to the local vehicle regulations and according to the Canon installation instructions. The unit is completely custom build and executed with all options for optimal client experience and CT image quality.
Due to the way of building the Lamboo Medical Units have a life cycle of at least 15 years. Every year Lamboo Medical is doing Projects on Refurbishment of Units which are 15 years old. After the Refurbishment the Units have again a life cycle of at least 10 years.
This solution complies to our 5-star quality standard.
The qualifications within this case are specified out below.
Accessibility
To what extent can the healthcare procedures and treatments be used at any time and any place?
Lamboo Medical and its customers determine the right solution to provide accessible healthcare.
Durability
To what extent does the solution and support extend the lifespan of the medical treatment unit? 
Lamboo Medical offers the most environmentally friendly and innovative medical accommodations on the market. The 15+15 years programme is achieved with Lamboo Medical units. Clients can return their mobile medical accommodations and exchange their medical equipment after 10 to 15 years to operate the same Lamboo Medical accommodation for another 15 years. As a result, Lamboo Medical has introduced the buyback option for its clients.
Cost Efficiency
To what extent does the solution fit the calculated budget?
Lamboo Medical has the best cost of ownership over the lifetime of its units. Next to its high-quality, clients such as the Ministry of Health demonstrate uptime records of over 99% on Lamboo Medical accommodations.
Operational
To what extent does the medical environment fit your needs?
Lamboo Medical advises on the necessary options to meet all codes and regulations.
Reliability
To what extent does the medical performance match the environmental circumstances?
Lamboo Medical's in-house production process is innovative, using aircraft technology to avoid "moving walls" around the Mobile MRI. Numerous other external factors impact the operation of the medical accommodation. Due to Lamboo Medical's track record of success on all continents worldwide, our team is eager to assist you in transforming the solution into a dependable medical accommodation for treating patients.
To what extent does the medical performance match the environmental circumstances?
Lamboo Medical has manufactured the Mobile Unit with the integration of a high insulated material which is exactly according the Site Planning Guide of Philips. This high insulation has several advantages which help our CO2 2030 goal;
15 + 15 years can be realized with this unit
Low energy climate systems
High insulation medical walls which request less energy